Here you can find the upcoming courses available on Long Island NY for Ellebanna's Lash Lift certified training for licensed professionals. Kits and certificate are included.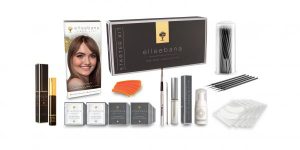 Attend a hands on full day course to master this trending technique to add to your client lash services. Contact us to book your spot. Classes fill quickly so make sure you secure your place early. Course registration and payment closes at least a week before class date.
TOPICS WE COVER:
• Science of lash lifting, active ingredients, and the ingredient trends we are seeing
• Exposure to the various adhesives available
• Storage guidance and tips
• Eye and Eyelash anatomy and structure
• Business, room set up and cleanliness
• Client/technician wellbeing and self-care
• Procedure knowledge and detailed instructions
• Health, safety and sanitation – for your clients and for yourself
• Pre-procedure preparations and contra-indications
• Product information and usage and storage guides for the products
• Consultation, reactions and the importance of indemnity and legal requirements such as insurance
• Patch testing and tinting with Belmacil lash and brow tints
• Eye shapes and face considerations and key tips to craft the perfect lift for your client
• Cost of treatment and income potential
• Elleebana facial Acupressure for a new approach to client treatments
• Frequently asked questions• Reversed and relaxed treatments as well as lower lash care
• Homecare advise and recommended aftercare
• Taking a good before and after images
• Frequently asked questions and trainers tips/important notes
• Case Study submissions explained
• Competitions for building your business
• Criteria Checklist form
Upcoming Courses:
2021 Covid Safe Classes available by appointment! Contact us to book your spot at your own schedule. Private and semi-private classes are being scheduled on a per appointment basis to keep classes small. Our trainer is Barbacide Covid Certified for your protection.